Deviled shrimp or camarones a la diabla with Clamato ® are delicious, get ready to enjoy them during Lent or anytime.
This campaign has been compensated by Collective Bias, Inc. and its advertiser. All opinions are mine alone. This post was translated on March 3, 2022.
Deviled shrimp (camarones a la diabla) take their name from the hot sauce what they are made with. You can make l;a Diabla sauce either with chiles or chipotle. We're using chipotle for this recipe.
For Latinos, any celebration is good to spend with family or friends, whether it's during Lent, to watch a soccer game or at a party. There is never a shortage of Latin dishes to enjoy.
In my case, most of the times we get together, each family brings a dish to share. I love those "suit" meetings attended by people from different Latin countries. We can learn and enjoy new and typical recipes from our countries.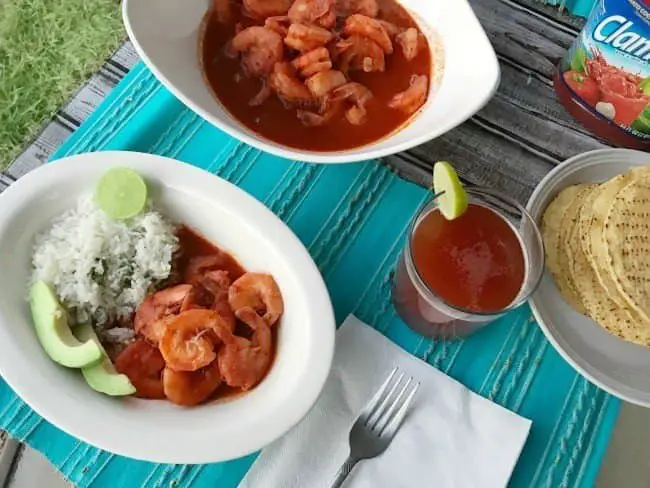 Mexicans prefer spicy recipes with a lot of flavor, that's why I thought of making some shrimp a la diabla with Clamato ® and I wasn't wrong; The recipe turned out very tasty and is ideal for Lent when we look for seafood recipes or recipes without meat. Get inspired to prepare this and other recipes by visiting the Forty Days of Flavor site, you will love them!
The Clamato® Tomato Cocktail gives it a fresh and delicious touch, I have used it before to prepare seafood recipes and they are always very tasty. The shrimp a la diabla can be as spicy as you prefer, you choose the amount of chipotle pepper that you add to the sauce, remember that not all Latinos eat spicily.
I found all the ingredients at Walmart. The Clamato® Tomato Cocktail is in the juice section. This recipe is perfect for your meetings, adjust the measurements according to your needs, I hope you enjoy it!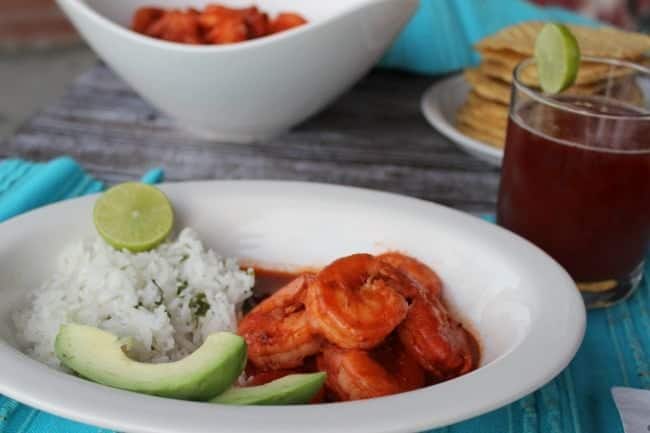 DEVILED SHRIMP (camarones a la Diabla) WITH CLAMATO ®

Ingredients
1 Clamato® Tomato Cocktail
8 lbs large raw shrimp, washed and deveined
2 heads of garlic
1 medium can of chipotle chili
5 large tomatoes
1 onion
6 lemons (the juice)
Pepper to taste
Salt to taste
5 tablespoons of butter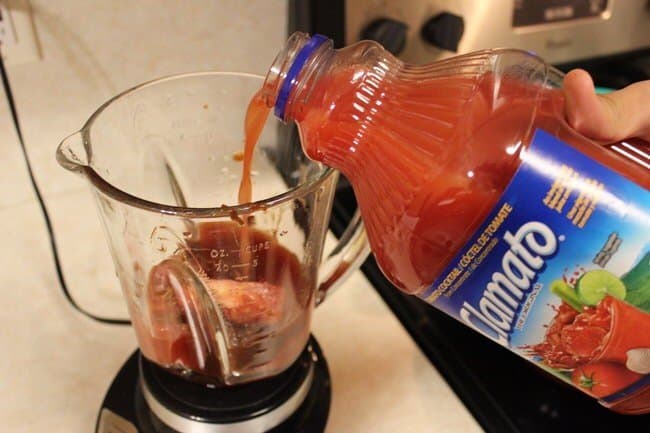 Place the Clamato® juice, tomatoes, chipotle pepper, onion, lemon juice, salt, and pepper in the blender. Separate.
Season the shrimp with salt and pepper.
Peel and chop the garlic. Separate.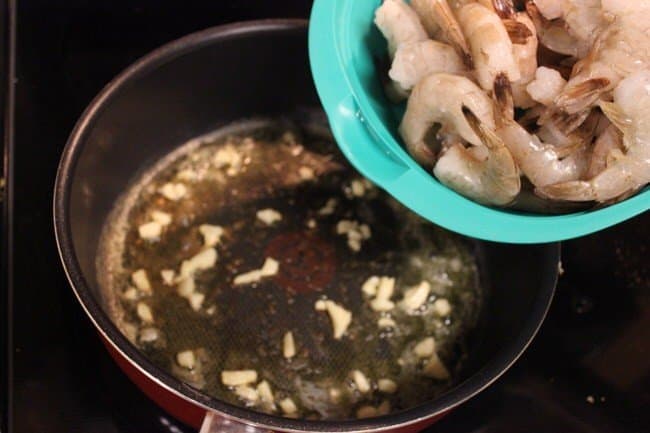 Heat the butter in a large skillet.
Fry the garlic.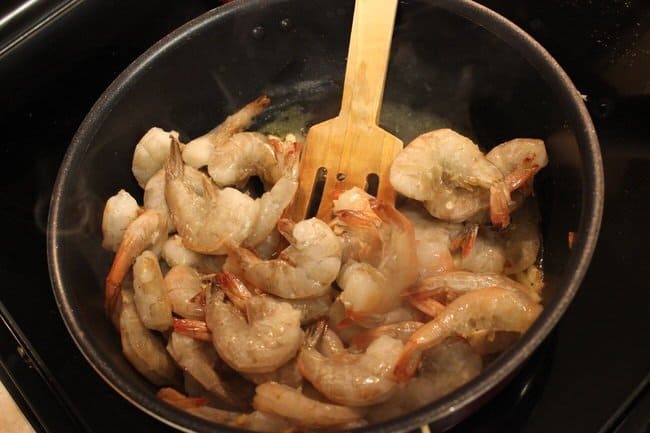 Add the shrimp and fry until they turn completely pink. Remember not to overcook the shrimp because it affects the flavor.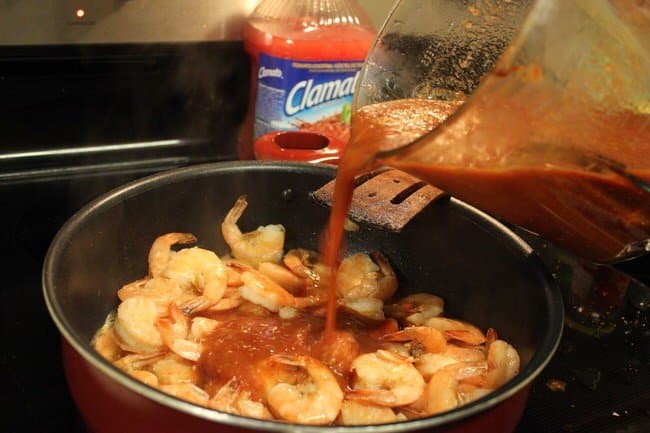 Add the sauce and let it boil so that the flavors mix.
Remove from heat.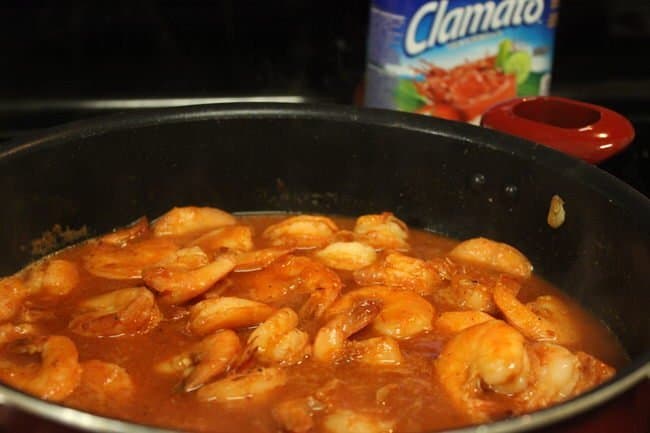 Deviled shrimp with clamato is ready, enjoy!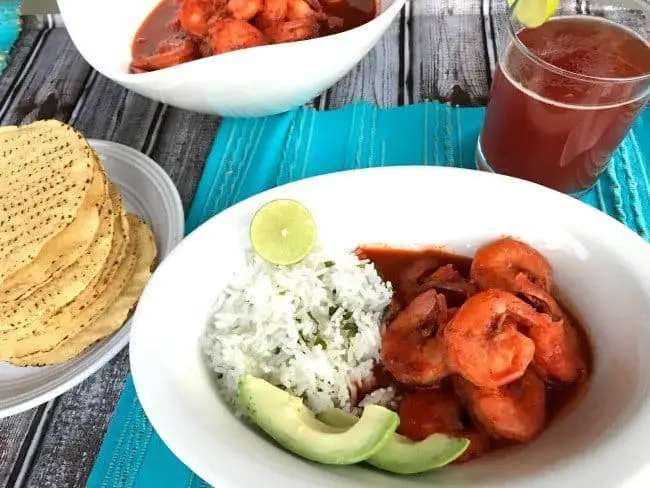 Serve with tostadas, avocado; white rice, salad or you can even make tacos.
Bon Apetit!
Check out more recipes for Lent: