I'm sharing some ideas for Day of the Dead Altar that you can make at home to honor your deceased loved ones or even your pets.
My list of dead people has been growing, in honor of them I celebrate this day, teaching my children about this tradition. These lovely Altars were part of an exhibition at Latino Cultural Center in Dallas.
IDEAS FOR DAY OF THE DAY ALTAR
LATINO CULTURAL CENTER EXHIBIT
Every year, in my house we used to go to the cemetery to clean the tomb and decorate it with flowers.  When I was a girl we would only visit my great-grandmother and then my grandmother would take us on a tour of the pantheon to "visit" the graves of other friends.
I was very young and I didn't met my great-grandmother so what I expected most that day (besides not having to go to school poruqe is a holiday) was to go buy sugar cane and candy outside the cemetery.
Unfortunately, over time the list of totes has grown in my family and friends, every day I remember them with great affection. I remember them when I listen to some song, when I cook a meal they liked, when I see their pictures. There is no day that I don't think of them.
On the Day of the Dead we usually build an Altar and I tell my children about this tradition. We also tell them stories about the loved ones who have already left us.
My little muertitos are buried in several pantheons in Monterrey, so when we go there and you can, we visit them, but as I tell you, we remember them every time.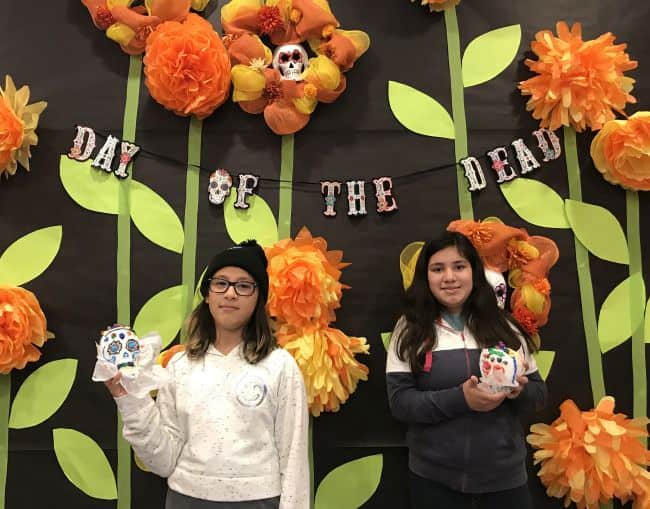 We went to visit the LCC Day of the Dead festival. I really enjoy attending these kinds of events so that my children learn the traditions of my country, Mexico.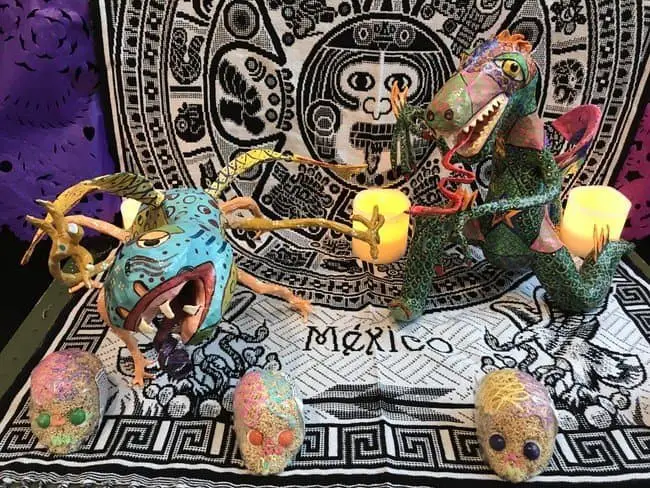 This occasion there were altars of the Day of the Dead, decoration of sugar skulls, crafts and activities for children, art exhibition, cartoons, face painting, etc.
As you may know, the altar of the dead is also called Ofrenda, is a Mexican tradition in which we honor our loved ones who have already passed away.
The Altar is decorated with photographs, papel picado, candles, flowers of cempasúchil and some favorite objects of our little muertitos. You can also place their favorite meal or drink.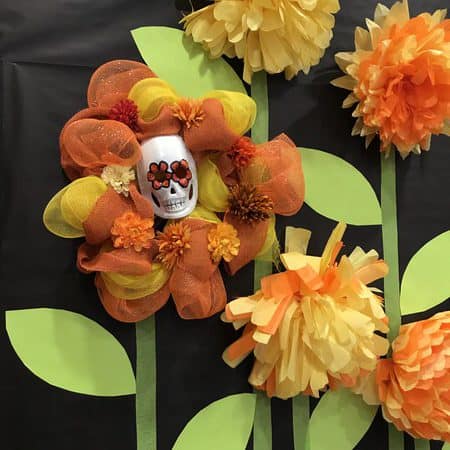 More ideas to observe the day of the dead
The altar of the dead has certain characteristics, but you can make it as elaborate or as simple as you prefer, the important thing is not to forget about our loved ones and maintain the traditions.
What do you think of the altars of the dead? How do you celebrate this day?