Surprise your family and prepare rich legs of turkey type fair or turkey legs without using the grill, it is easy and they are very rich.
Now that we went to the Texas Fair, in between gambling and fried and novel food, I was left wanting a turkey leg, so a few days ago I was stocking the pantry, I saw my legs in the meat and they threw eyes at me, so I brought them on and prepared them for my family for dinner.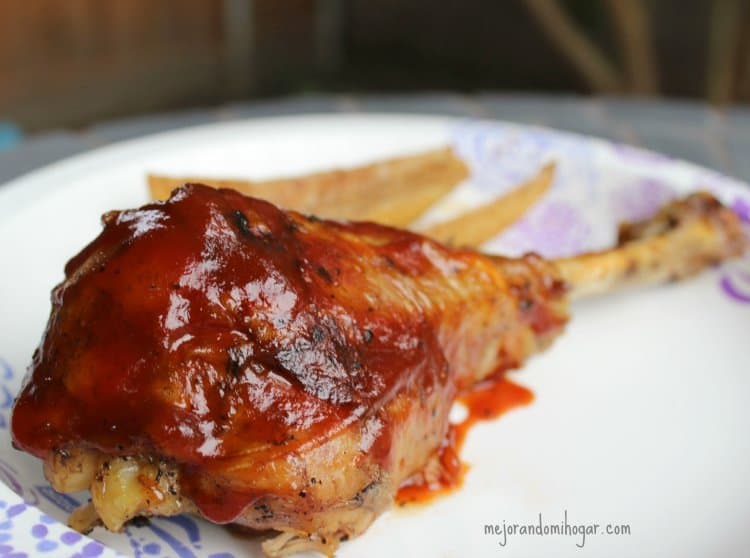 So i wouldn't be struggling that if you put them in the oven and have to reach a suitable temperature (180 F – 80 C) better cook them just like when you cook the chicken, to make sure they were fully cooked, then I put them in the oven just to brown the skin or puff and crispy.
We accompany them with baked potatoes that I prepared by varnishing them with olive oil and seasoned with garlic, salt and paprika; the dinner was very rich and the craving was satisfied, I hope you enjoy them!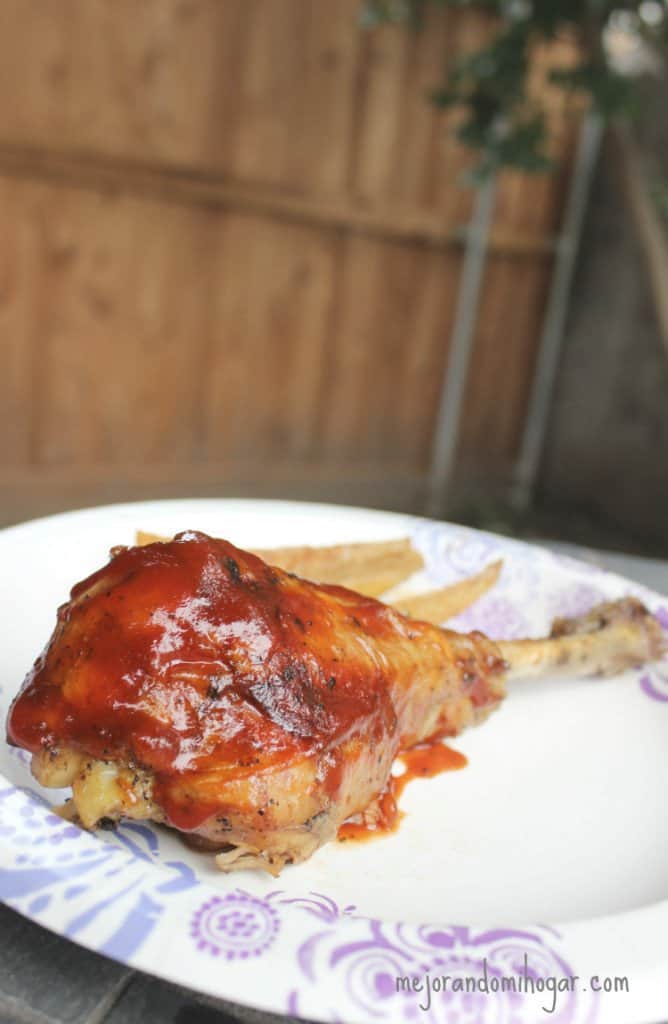 Recipe Turkey Legs to the Fair Type Barbeque
8 Medium Turkey Legs
Barbeque sauce from your favorite brand
Olive oil or melted butter
Water1/2 onion
1 garlic clove
Pepper
Salt Waxed paper or parchment paper
Refractory or baking tray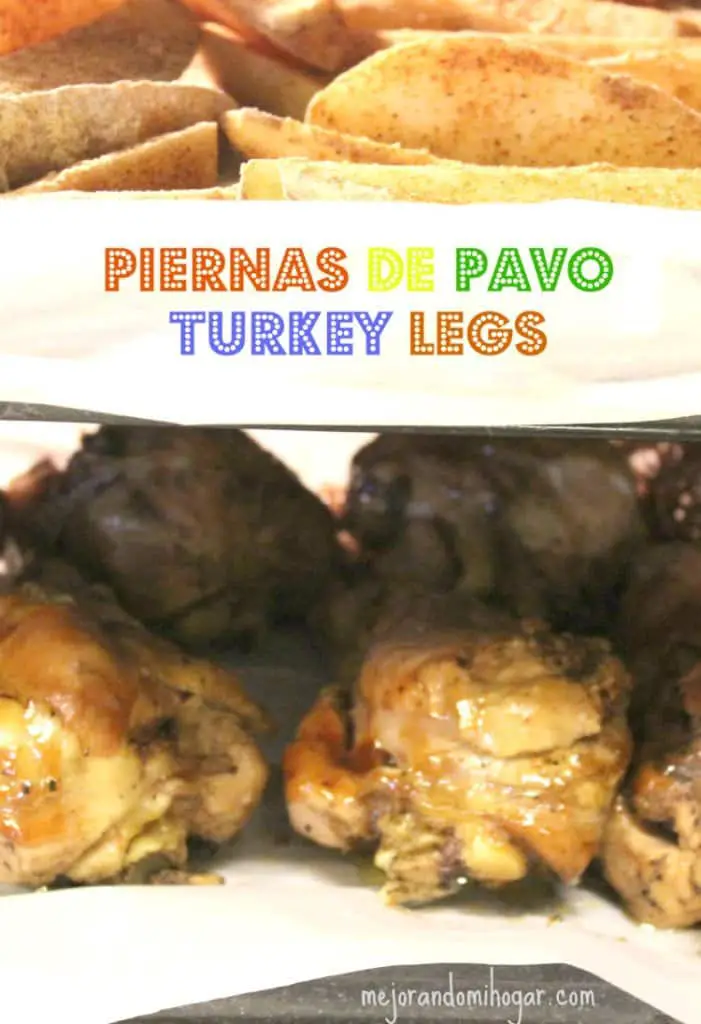 Wash the turkey legs and bring them to a boil with salt, onion and garlic.
When cooked, remove the turkey legs on a tray covered with waxed paper or parchment paper.
Heat the oven to 325 F or 160 C.
We varnish turkey or turkey legs with olive oil or butter, season with salt and pepper. (There are those who add tail refreshtoer to marinate, but I didn't do it this time) you can add some barbeque sauce if you prefer or do it until the end.
When the oven reaches the desired temperature, put the tray with the turkey legs and bake for 15 minutes or until the skin browns; Turning your legs occasionally with tweezers, avoid pricking them with fork, because this will cause the turkey juices to come out.
We take out the legs and bathe with the barbeque sauce of your choice.
Accompany them with fries, roasts, cole slow or cole salad, potato salad, beans, finally with what you prefer!